What is EpicZero 2021?
EpicZero 2021 is a hybrid conference that aims to bring aspiring Product Leaders, Managers, Owners & Designers together to learn from the experiences of seasoned professionals in some of the hottest startups in Pakistan.

The theme of the conference is "Steering Product in a Rapidly Evolving World". Speakers & presenters from Airlift, Careem, Zameen, Bazaar, Carfirst, vFairs, & several others will be sharing how product management as a discipline has changed with the pandemic, the challenges that poses and the best practices they recommend.

This hybrid conference, powered by vFairs will also be broadcast online to a virtual audience, in addition to engaging the in-person audience (at the physical location in Lahore). Audiences around the world can view the sessions live, ask questions and participate.

Disclaimer: The capacity of the Lahore venue is limited. Seats will be awarded at first come first serve basis.
So, come
and learn

from the top product minds in the country & get inspired.
What is happening at EpicZero 2021?

Twenty20 Talks
Speakers will be giving 20 minutes focused talks on a product-specific subject linked to the event theme followed by a 5-10 minute QnA session.

Fireside Chats
Pairs of speakers will sit across moderators in a casual talk-show style format. In-person & virtual audiences will be able to freely interact and ask questions related to the topic.

Panel Discussion
A pool of senior product people will assemble to discuss the role & challenges of a product manager in the startup context. Moderators will run the panel while fielding questions from the audience.

Networking
Attendees will be able to network with other product managers, share ideas, and exchange contact information for follow-ups.
Presented by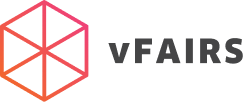 Speakers from